5 Cool Gifts this Season
Elaine Hurley

5 Cool Gifts This Season
The holiday season is fast approaching and now is a great time to start planning your Cool Gifts purchases. Although this time of year may seem just a little early, We find it to be the ideal time to get the ball rolling on finding those cool, snazzy, alternative, cool gift items that you love to give to family and friends over the holidays!
Let's face it, finding new and original and cool gifts is not an easy task! Of course there are a million fantastic gift items out there, but it's finding them that can be a problem. Hence why we think now is as good a time as any to start looking!
So let's get this list started!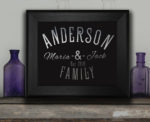 We love these Framed Family Name Signs by Platinum Black Designs because they are so elegant and different from the usual wooden Family name signs that you see everywhere! Made with a brushed aluminium and matt black overlay. these framed signs will bring a decadent note to any style of home. These signs can be personalized entirely at no extra cost to you and not only that, Platinum Black are offering 25% off all products from now until the end of the year! We think these Framed Personalized Signs are going to be a massive hit.
Check out Platinum Black's Etsy store
For a further 5% off, use coupon code CMS10 at the checkout!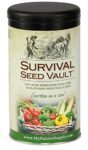 Now this is an alternative gift! Do have friend or family member who loves to grow their own food? Well this fantastic gift item allows you to grow food now or many years later. Inside the can you'll find 20 hardy heirloom seed varieties suited for almost any growing region.
All seeds are:
100%
Heirloom,
Open-pollinated
non-GMO
non-hybrid
Inspected and Packed in the USA
For more on this really cool gift, check out Patriot Seeds on Amazon
This is a fantastic gift idea. For as little as $15 a month, you can choose from over 450 designer perfumes that will be delivered right to your loved one's door. Signing up is super easy and Scentbird allow you to cancel anytime.
For more on this fabulous gift idea see ScentBird, New York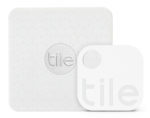 For the tech lover in your life, this is such a cool (not to mention super useful) gift. Tile can be attached to your valuables in a variety of ways, clipping, sticking etc. You download the tile app to your smartphone and you can then track where your valuables are at all times! Never lose your keys again with this fantastic creation.
Find out more about Tile here.
5. Create your own Custom Sign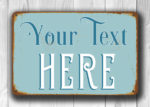 Well you didn't think we'd create a list of cool gifts without including one of our own great products did you? Give your friends and family a completely unique gift by creating their very own personalized sign. You can include anything on your sign; special references, places, images or even funny quotes. You choose your preferred colors and fonts and we'll do the rest. These sturdy signs can be used indoors or outdoors in all weather conditions.